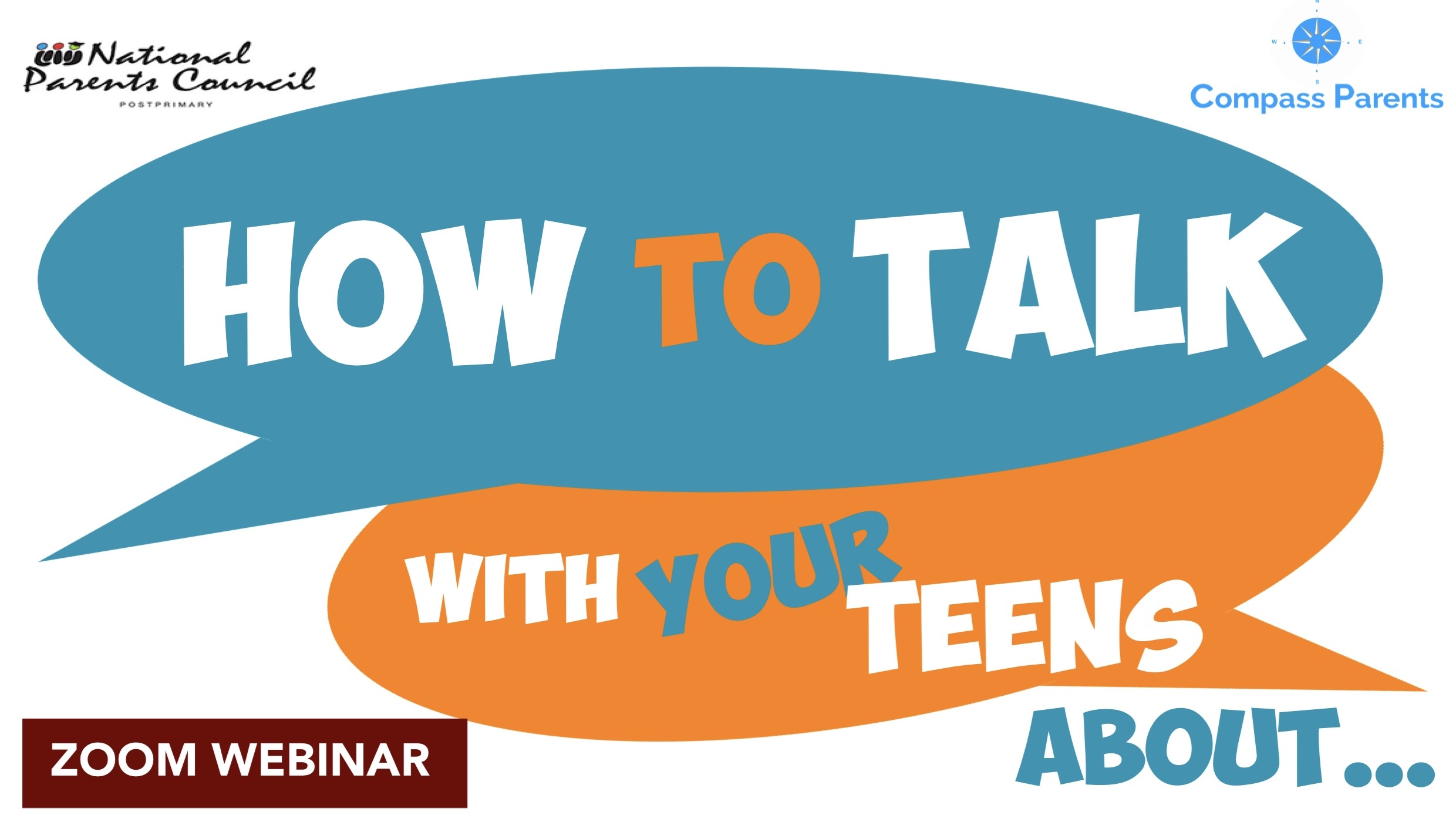 How To Talk With Your Teens About ... INTERACTIVE EVENT
Compass Parents are holding aZoom Webinar Interactive Event with guest speaker Noleline Blackwell on the topic of gender based violence.
Noeline Blackwell is a solicitor and CEO of the Dublin Rape Crisis Centre, a voluntary organization which works to prevent the harm and heal the trauma of sexual violence. Before that she was Director General of access to justice organization FLAC, the Free Legal Advice Centres and before that worked in private practice. She has been a member of several statutory and NGO boards. She currently chairs the Independent Patient Safety Council and the Child Care Law Reporting Project. She sits on the Department of Foreign Affairs & Trade's Women Peace & Security Oversight Group and its Audit Committee and the Law Society's Human Rights and Equality Committee. She is a member of UCD's Governing Authority.
Saturday 26th March at 10.45am

- Registration on EventBrite